The error 0xc0000022 is a runtime error of Windows Operating system. The problem specifically arises due to software compatibility issues. Adobe Reader 0xc0000022 is common among the Adobe Acrobat users on Windows. Following are the situations in which you might have to face the application error 0xc0000022.
When you try to run Adobe Acrobat Reader;

At the time of accessing your PDF file by double-clicking it;

When you try to save an individual PDF file on Adobe;

At the time of  Adobe Acrobat Reader installation
To avoid future issues you must know the reason behind the problem. Here is what causing Application Error 0xc0000022 Adobe Reader on Windows.
Corrupted System Files

Software Conflicts

Improper Setup of the Adobe Acrobat

Corrupted redistributable file
There can be other reasons as well due to which you might have to face this issue. Go through the article further to get the fixes.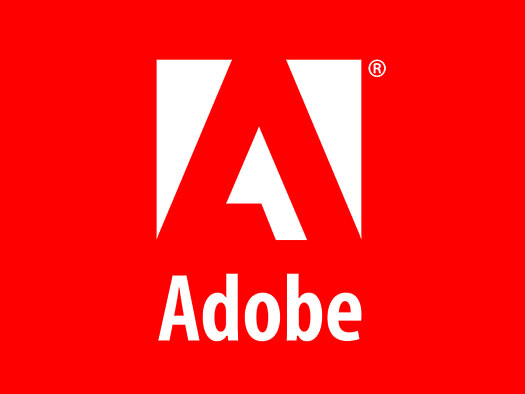 How To Fix Adobe Reader 0xc0000022 Error?
Check The Permission Settings
Whenever you face this error first check the permission settings. To do so, follow the steps given below…
At first, on your desktop, right-click on the shortcut of your Acrobat Reader

Then, Click on the Properties option

If you have not created the shortcut for your Reader, then you can try following some other steps.

Firstly, right-click on the .exe file for your Reader in the folder where you installed Adobe Reader. If you have not selected any location manually then it is probably at the C drive of your computer where you will find this.

Now, after the Right-Click select Properties from the given options.

Then, after opening the properties menu go to the Security tab from there

Now, Click the option Edit

After that, Select your account, and check on Full control.

Finally, Click Apply followed by OK to save the settings.
Now close the Properties window. Then run your Acrobat Reader to see if it works.
Repair your Redistributable 2013
Windows Software Application we use relies on Microsoft Visual C++ Redistributable to be installed and get to work properly. Your Adobe Acrobat Reader is not an exception. If there are some errors in the redistributable, you might have to face this Adobe Reader 0xc0000022 error. Repairing Redistributable will definitely solve your problem. Here are the steps you need to follow to repair the redistributable 2013.
At first, type control in the search box from Start

Then, click Control Panel from the list of Search Result

After that, click Programs and Features which you can find in the Large icons section.

Now, Right-click on Microsoft Visual C++ 2013 Redistributable and click Change.

Then, Click Repair.

Click Yes when asked by User Account Control.

Now, the repair process will start automatically. Wait for a minute, until the repair process completes

After that, Click Restart and run Acrobat Reader again to see if it works.
In some cases, only repairing the Redistributable can't solve the issue. In such situations, you must reinstall it. Go through the given steps to reinstall Redistributable…
Firstly, press the Windows logo key and type control. This will search the Control Panel for you.

Now, Click on the Control Panel from the result

After that, Click Programs and Features in the Large icons section.

Then Right-click on Microsoft Visual C++ 2013 Redistributable and Select Uninstall

After completion of the uninstallation process, Download a new Visual C++ Redistributable Packages for Visual Studio 2013.

Then, install the downloaded .exe file on your computer.

Finally, Reboot your Windows and run Acrobat Reader to check if it works.
Are you still facing the problem? Try to fix the system files then.
Fix Windows System Files
You can fix the system files to resolve the Windows 10 file explorer crash. Follow the steps given below to Run SFC Scannow
Open the Command prompt Press the Windows Key from the Keyboard

Type cmd and right click on the 'Command Prompt'

Now Click on Run as Administrator

Click Yes

Then Type SFC /SCANNOW and hit the Enter button

Now you need to wait a few minutes to complete the process

Then Restart your PC
This step requires a little knowledge about the Windows System Files. If you don't feel confident enough to try these on your own, it is highly recommended to try these under experts supervision. Visit Adobe Reader Support Portal and talk to the chat assistants to get help with the problem.
Perform a Disk Check
The Adobe Reader 0xc0000022 error can arise due to disk problems, performing the disk check can solve the problem. You can follow the steps given below to run a disk check on your computer
Press the Windows Key from your Keyboard

Then type cmd there

Now, Right Click on the Command Prompt

And then Run as administrator

Now, Click Yes to Continue

Type chkdsk /f /r, then press Enter on your keyboard

Press 'Y' on your keyboard
Still facing Adobe Reader 0xc0000022?  Let the experts help you with the problem.
Get in Touch With Our Adobe Acrobat Support
There are many ways to get in touch with our Acrobat Customer Support Executives. Our round the clock support via multiple channels is what that made things easier for you. Our experts 24/7 online at our Adobe Live Chat Support portal. Here is how you can get in touch with us…
Call Adobe Acrobat Support: You can call at our toll-free number +1-888-796-4002 and talk to our experts about the problem.
Adobe Reader Live Chat Support: Visit our Adobe Reader Chat Support portal and talk to our chat assistants anytime.
Adobe Email Support: Drop a mail at our Adobe Reader Support email ID: [email protected] We will get back to you in no time.