How to backup iPhone is a big pond of data? We store all our important and emotionally attached data in it. What if you lose all the data? It is the most horrifying truth, you don't want to face. Fortunately, iPhone provides various ways to safeguard your data. That the pioneer of the question;"How to Backup iPhone?"
Unlike the process of keeping an iPhone backup in an external memory card. The backup to iPhone method offers a wide range of automated service and also a large space to protect your data from damage. I would be addressing the possibilities of backing up your valuable data for a future reference.
Alternatively, you can get in touch with us, in case you face any difficulties. Facing any problem is nothing unusual for a non-tech savvy person. So feel free if the case matches your situation.
How to Backup iPhone? Simple And Effective Ways To Do It
There are ways to create an entire backup of your iPhone. The two ways are almost revealed to anyone using an iDevice. Just to clearing out the confusion, here I am covering iCloud and iTunes. I will share the process one by one.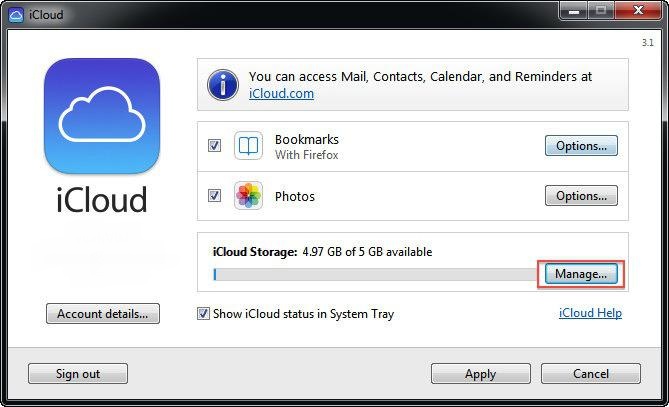 iCloud Backup

iCloud is the most convenient way of storing the data. All the data is stored automatically in most of the cases and that too wirelessly. But you will get a 5GB of free space to store your data. This is the only drawback of iCloud. If you want more space, then you have to pay for the same.
Follow these steps to complete the process
Connect your iPhone to an actively working WiFi connection. After connecting to the network, go to the Setting and navigate to the iCloud. Tap on the icon to Open. Turn on the iCloud backup account if it's not already. Then press 'back up now' to get started with the process. It might take some time depending on the speed of your network.
iTunes Backup
If you are using iTunes for backing up your data, you will not find any such space limitation. This is due to the fact that iTunes uses your PC or Mac hard drive space to store the data. All you need to do is connect your iPhone to your computer with the latest version of iTunes installed. You can also connect wirelessly by using iTunes sync over a WiFi connection.
Here's how you can do that
First, you need to connect your iOS device with the computer by using the Apple USB cable. iTunes will automatically load, in the interface, you will see a device with your phone name. Click on it to open the device. When the new window prompted, click on backup to initiate backing up. Wait for the time to complete the process smoothly.
These are the easiest way to create a backup of your iPhone. You should successfully create a backup of your entire iPhone data. The main advantage of using iTunes is, it's completely free and there is no space limitation. However, every time you need to create a backup you have to connect your iPhone with your computer.
However, in case of iCloud, you don't have to create a backup every time. It will be done automatically. But there will be a free space limitation.

Connect With Us And Resolve the Issues Instantly
You should not face any such difficulties. Still, if you do, then Call us at +1-866-640-5516. We are sure to resolve the issue in just a flicker of time. Our certified professional will take care of the matter. Dial our always active toll-free number the moment you face a problem. We promise to give you quick response as soon as possible