Apple iPhone is the most promising product available in the market. It is well known for its performance, but it also an undeniable fact, you may face some issues with iPhone. Electronic products are not immune to glitches. iPhone Stuck on Apple Logo is one such error that you may face in the course of use. When you face this issue probably you are thinking, what do I do if my iPhone is stuck on the Apple logo?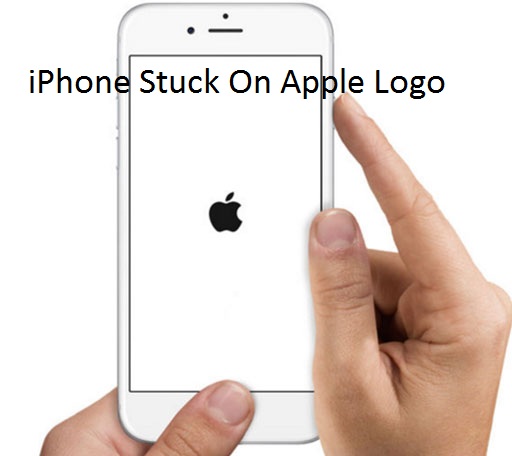 No need to worry about that, fortunately, this problem can be solved with simple easy to follow steps. But before going to the solution directly, it is important to understand the problem we are dealing with. Understanding the error itself helps to resolve the issue easily.
What is the 'iPhone stuck on Apple logo won't turn off' error?
If you are a long-time iPhone user, you probably have come across to this annoying issue before too. This is one of the common issues, and so no need to worry about that. When you see the Apple logo is static and unable to operate the function, it means that you can no longer use any of the iPhone feature, not even the home button or the power button will respond back.
If you are facing the issue, then we can understand this problem. It is as frustrating as it sounds. Thankfully, following this steps should resolve the issue. If the solution didn't work well for you, contact our experts.
Fix 'iPhone Stuck On Apple Logo' Issue
There are many ways you can treat the issue, as a matter of fact, these are the effective solutions you can try. However, performing the steps requires a small amount of technical knowledge, without a proper knowledge you might end up doing something wrong to your device.
Perform a Forced Restart
This is one of the most basic solutions to try when you encounter such an error. This is the most effective solution. However, in most of the cases, the solution might not work. If it doesn't, then don't be surprised. To do so, hold down the power and home button together and release once the Apple logo appears. The phone will start automatically.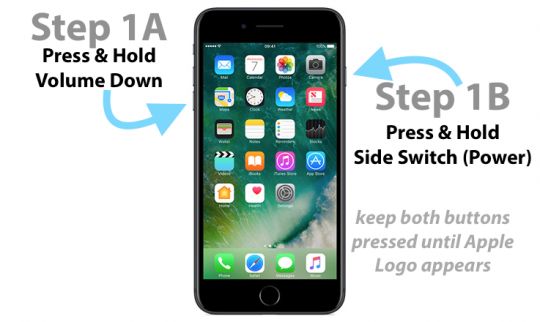 Use Recovery Mode
It is an effective way to resolve the issues, but be sure to lose all the data on your iPhone. Though that should not be a problem. You can always restore the data from previously stored data. To perform this step your computer must be equipped with the latest version of iTunes. Connect your iPhone to the computer while pressing home and power button. Release the button once the iTunes logo appears.
When the recovery window appears, click on the Recovery option. It will restore the phone to the factory reset. Now you should not face this problem anymore.
Use DFU Mode
Please note that performing this step might cause some damage to your iPhone. As this is not an easy step to perform, it will delete all the data from your phone as well. We'd suggest you connect with us if you already tried the previous steps and if they didn't work out for you.
Here is how you can recover your iPhone through DFU mode-
Connect to the computer and open iTunes. When iTunes detects your phone a message will pop up on your window. Press on 'Ok' to start with the recovery settings.
Resolve Under Expert Supervision 
If the solution didn't work for you, no need to worry about it. It can always happen. Just contact us at +1-866-640-5516. And you can do that by using any of the popular means of communication. Our certified engineers and technicians are experienced enough to resolve iPhone stuck on Apple logo issue in just a flicker of time. Talk to our support executives and resolve the issue then and there.