You are all set to play your video game. You open your laptop or desktop and all of a sudden something goes wrong. Instead of game loading page, you may come across an error like Application has been blocked from accessing graphics hardware. It is usual that you get tensed and feel frustrated as you didn't even make any changes last time you played the game.
There are plenty of users on the same page as you, who experience the same difficulty. Don't lose your patience as it can be fixed easily. It seems that the problem is game related. Whenever you are supposed to start playing a game, the problem arises unexpectedly. Due to hardware and software issues, the problem appears.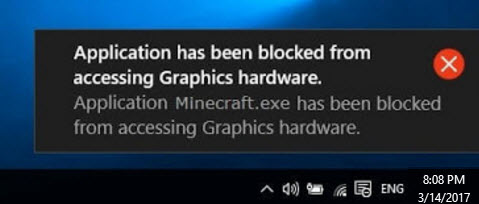 The application has been blocked from accessing graphics hardware windows 10: A Common Error
In Windows 8 or any other versions of Windows, the error is very rare except in Windows 10. Certain bugs and errors come with the new Operating System. Hence, Windows 10 is nothing exceptional. The error message is very annoying as it spoils the entire gaming experience, especially to those who are not habituated to face such issues.
Let's take a look at the possible reasons behind this:
Outdated driver
The driver controls an entire system. If you are a gamer, you should be interested in updating the video card driver. Particularly, an updated version of the laptop driver fixes any issues of the laptop.
Malware or virus
A virus can be very much dangerous for your laptop. It damages the parts of the system slowly and brings a sudden damaging result to laptop or desktop.
How to fix application has been blocked from accessing graphics hardware?
You are provided with easy solutions to fix Application has been blocked from accessing graphics hardware. Generally, when you are facing problems like these, try to use Microsoft developed tools to fix the bugs. The entire corrupted files or the minor malfunctions can be solved out easily. One of the most used tools is given below:
System File Checker: To fix the issue you need to preserve your system files. Maybe because of the malware attack, the files are getting damaged. An outdated driver has no restore features to recover the system files as well.
You need to follow to instructions step by step:
Type

cmd

command in the search box and right click on it. You will get 'Run as administrator' option. You need to select it.

Click on the

'Yes'

option to make changes by the User Account Control.

Type

sfc/scan now

command and press Enter key for the scanning process.
DISM commands ; type the following commands:
DISM.exe /Online /Cleanup-image /Scanhealth
DISM.exe /Online /Cleanup-image /Restorehealth     
After you have tried those above steps, you need to allow the system for a reboot process. This method can help in solving the issue. If not, then you can switch to another method.
Update Video card Driver:

Click on the Start button and go the Control Panel. From Device Manager, you can update the Driver software.
Otherwise, go to the manufacturer's site and select driver download. Run your updated driver and then Restart your system.
Replace your RAM: A faulty RAM can create such issues. In such cases, make sure that your RAM is faulty, and replace it soon.
Automatic repairing: ugetfix.com provides users with the best solutions for automatic error correction. If you are not interested in following the manual steps, then you can go for this option too. Professionals, test the damaged parts of the system and provide a replacement if necessary.
Get in touch with Baba Support to avail instant solutions at your doorstep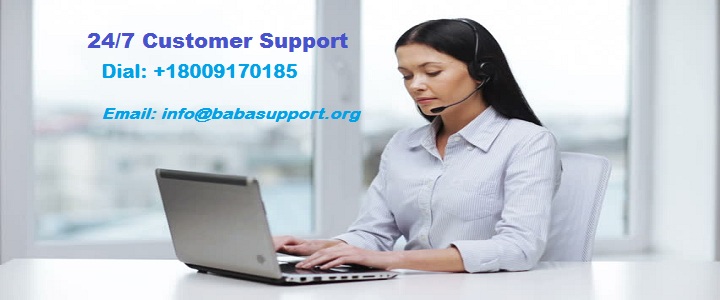 After trying those above-mentioned methods, if the problem still persists, dial toll-free customer support number: +1800917018 for any Windows issues. If the phone number is congested, drop a mail at

[email protected] by addressing your queries. Baba Support tech experts will get back to you with appropriate results as soon as possible.