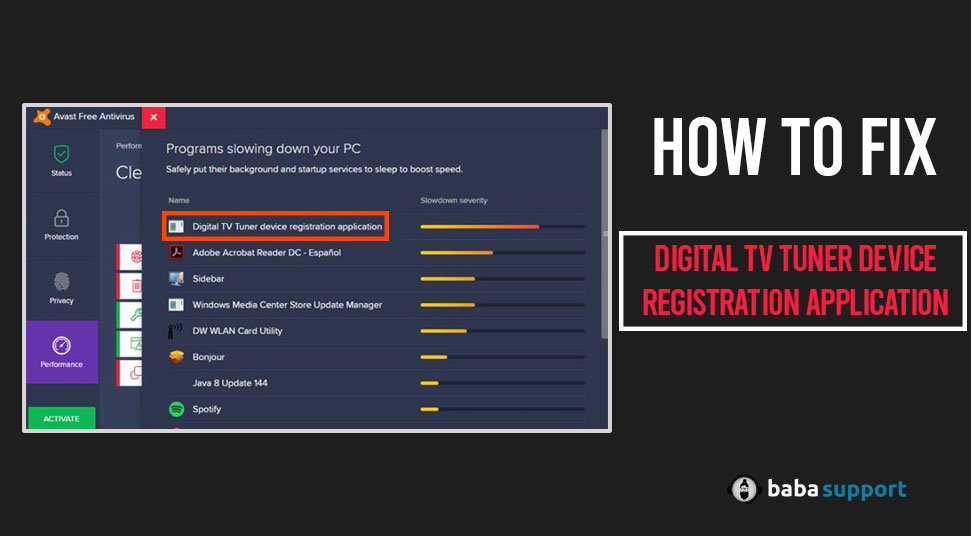 Several Windows users have reported that they are facing a digital TV tuner device registration application issue. They reported that their PC slows down and the antivirus application installed on their system shows the reason for this slowdown is this digital TV tuner application. If such is the case, then you have to turn off the digital TV tuner device registration application to make things work fast again on your PC.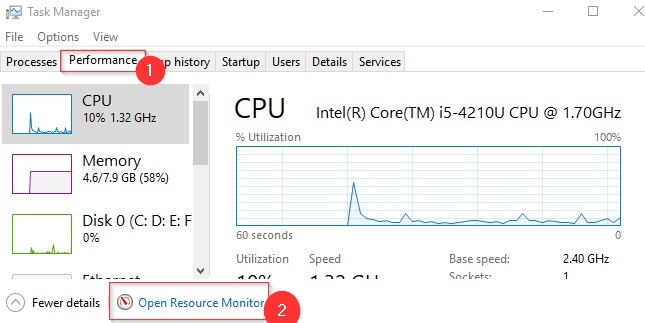 The digital TV tuner application is a built-in media support system on your PC. This is responsible for receiving and displaying any signals on your PC. We are capable of viewing digital channels on PC just because of this application.
Do You Need To Disable Digital TV Tuner Device Registration Application?
This application is related to the Windows Media Center and it auto-starts every time your PC is turned on. However, it's not harmful until it is affecting your PC.
From many sources, we have come to know that users are facing a tremendous system slowdown on their Windows PC. Some of them are claiming that their PC is running 72% slower than usual. And when it is affecting the performance of your PC you need to resolve the issue at the earliest. And, here, in this case, you need to block the Digital TV tuner device registration application on your Windows computer.
How To Disable Digital TV Tuner Device Registration Application
We have researched a lot in this context and found out three effective solutions. Go for these easy fixes and make your PC fast again.
Solution 1: Using Windows Features
While the digital TV tuner device registration application is a part of the Windows media center, let's try windows features. 
Open Control Panel. You may search for 'control panel' in the search bar. Or press and hold Win+R to launch the Run window. In that window, type appwiz.cpl and press Enter.

Find out Programs and Features in the list of Control Panel items.

On the left of the Programs and Features window, look for Turn Windows feature on or off, click on it.

In the next windows, look for Media Features and expand it by clicking on the + sign beside it.

Now, uncheck the box next to Windows Media Center.

Click on OK to save the changes.

Reboot your PC.
Now check if your PC is still slow or not. 
Solution 2: Using the Resource Monitor
The Resource monitor helps you to stop any process on your system. And it is capable to disable digital TV tuner device registration application as well. Follow the steps below.
Open Task Manager. Or press and hold these keys together: Ctrl+Shift+Esc. This will open Task Manager for you. Or go to the Run window, type 'resmon' and hit Enter.

Go to the Performance tab.

Choose Open resource monitor.

Search the CPU, disk and memory sections.

Find out the process named

ehprivjob.exe

and stop it.

Right-click on it and select End Process to stop the process from running.
Solution 3: Uninstall the Digital TV tuner Registration Application
If the above two fixes didn't work, then this fix will definitely resolve the problem.
Open Control Panel.

Choose Program and Features.

Go to the list of installed programs. Look for the option of Digital TV tuner, click on it.

Now, click on Uninstall.

Follow the instructions on your system screen to complete the uninstallation process.

Now, open the Run box by pressing Win + R together.

Type regedit and hit Enter. It will open the registry editor on your system.

Now, go to the address: HKEY_LOCAL_MACHINE\Software, locate the digital TV tuner folder and delete it.

Next, go to the path mentioned below and delete any entries there: HKEY_LOCAL_MACHINE\Software\Microsoft\windows\CurrentVersion\Run\eg ui.
Once the process completes, reboot the system as usual. Now, you have uninstalled the digital TV tuner device registration application. And without that, you are not capable to use your PC as a digital TV. If you want to play TV on your PC then you need to install it again.
Hopefully, the fixes given here resolve the problem you were facing. Let us know in the comments which one of the fixes was of use to you.