Adobe offers a wide range of products to the end-users like Adobe Photoshop, InDesign, and Creative Suite, etc. Customers with the aid of Adobe solutions can experience a whole new digital world unveiled. Despite the benefits which it offers, it comes with several glitches as well. When you install Adobe reader or Creative Suite, you will likely get the Adobe error 1321.
Details About Adobe Error 1321
When you install or update Adobe Creative Suite, Adobe Reader, the application writes various files in the system. Now the Adobe error 1321 occurs if the installer fails to write a file due to any permission issue or any system error. To fix the error you need to update the privileges on the parent folder.
You can fix the error with simple steps. However, if you are not tech savvy we request you not to take the risk. Seek assistance from our experts and solve the problem in no time. We have a dedicated team of Adobe experts who are well-versed in solving all kinds of Adobe problems.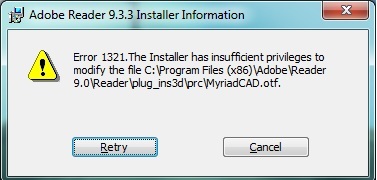 Fix Adobe Error 1321
Our Adobe engineers provide a detailed guideline on how to fix the Adobe error. Follow the guideline to fix the issue.
Update User Privilege in Windows 7
First, open Windows Explorer

Then browse to the parent folder that is being listed in 1321 error message

Now right click on the parent folder. Next, go to properties

Under properties window, select the Security tab and then go to Advanced

In the Advanced section, select the owner tab. Thereafter click on Edit

Now in the Change Owner To area, select the administrator group

Next click on OK, now close Advanced Security Settings. Again, click on Ok to close the properties Window
Once the above procedure gets completed repeat the first three steps. Select the Permission tab and click on Edit. Always set System and Administrators to Full Control.
First, deselect Inheritable Permission and then click on Apply

Now click on Edit. Later select Full Control and click OK

Next, select All Existing Inheritable Permissions. Hit on the OK button

Again, click on OK twice to close Advanced Security Warnings and the Properties Window. Adobe product will be installed in your system
Above procedure will help to fix Adobe creative suite or Adobe reader update failed error 1321. If the problem does not resolve, do not hesitate to call us at our Baba Support team. We will provide you with guaranteed solutions.
Our Baba Support customer care team offers services for 24×7. So, call us at your own convenience as we are available anytime now. Our technicians will solve your problem in a couple of minutes.
We offer services at an affordable price. Now, no need to spend thousands of dollars to fix the Adobe error.
Chat With Us And Avail Our Instant Support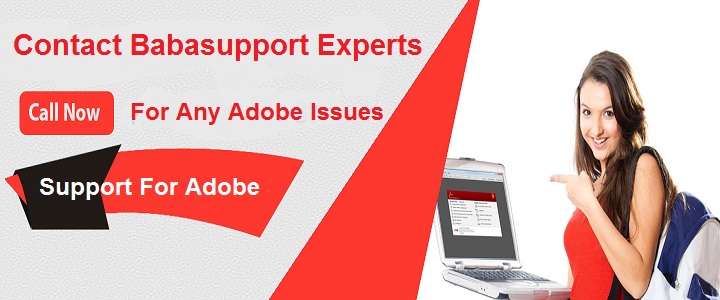 Our Baba Support customer care executive team is offering trustworthy services to customers for years. Thus, we have managed to develop a happy customer base. If you want to be a part of our happy customer base, dial our Baba Support Number: +1-888-796-4002 and avail our instant support.
You can also talk to us via our newly set live chat portal. Our engineers will guide you through the process and will provide you with instant support. We will be happy to serve you.