There are times when you want to go through the Dell Factory Reset procedure. Although it is a natural process in itself, yet, at times you might miss a silly thing that can mess up the entire process. Hence, it is always good to look for some guidance before you jump into the actions, especially if you are a first-timer.
If you are not good with seeking help online, you can always call BabaSupport for assisting you to factory reset your Dell without any hassle. The experts will guide you through the entire process step by step.
If calling is a problem or you're too busy to give a call, chat with the BabaSupport Executives. They will reply within seconds. Resetting a Dell laptop implies that you may lose all your relevant data. So can you preserve them? Why not get in touch with them and get practical solutions?
But Why Do You Need Factory Reset?
Sometimes, factory reset is your last resort to many problems. If you are not able to deal with specific virus or malware, the factory reset will throw it out of your system. If there is some software issue and you have been unable to deal with it, a factory reset can solve all the software problem. And when your system is acting weird, and you have no idea why use factory reset for making it behave.
So, there could be many reasons why you might be needing a factory reset. Now let's see all the ways you can do the Dell Factory Reset.
How To Factory Reset Dell Laptop?
Before you begin the process, there are a few things you must always do.
Backup all your important files and data.

Connect your laptop with the source of power.

Remove your laptop from the docking station, if it is docked.

Disconnect all the peripheral connected to it like an external hard drive, printer, mouse, etc.
Now after you have done these things, we will discuss on how to do the factory reset for different platforms and in different conditions.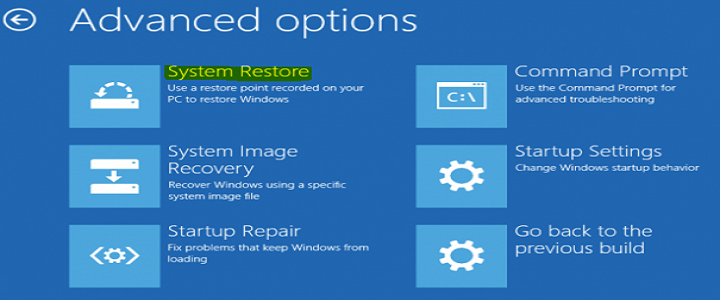 Dell Factory Reset Windows 10
Power on your system.

As the Dell logo appears, press and hold down CTRL+F11.

Release both keys together while the logo is still on the screen.

When prompted, select restore and then confirm that you want to go ahead with the reset.

Click Finish when the system reset is done.
For Windows Vista And Windows 7
Power on your laptop.

Keep pressing F8 repeatedly until the popup with advanced boot options menu appears on the screen of your system.

Use the arrow key, select repair your computer.

Now press enter.

When prompted, select your preferred language.

Click next.

You will be asked to enter Windows username and password.

Enter and click next.

Select Dell factory image restore.

Go to next.

Check the box that says

'yes, reformat hard drive and restore system software to factory condition.'

Click on next.

When you the restoration is complete, click finish.
For Windows 8
From the right side of your screen swipe in.

Select settings.

Go to power and then select restart.

After your system restarts, it will display the startup menu.

Go to troubleshoot.

Click on reset your PC.

Hit next.

You will see the options on how you want your files removed from the laptop. You can go for a complete and through wipeout or a quick and less thorough wipeout.

Your system will be reset, and after the completion of the job, you will see a welcome screen.
How to factory Reset Dell Laptop without Password?
If you don't know the admin password, don't go looking for the reset key. Remember, there is no Dell Factory reset key for resetting your system, just the arrow keys that help you navigate the menu in the process. But there is a way through which you can reset your Dell without the password. You can do this for rebooting your Dell laptop with Windows 8 or Windows 10.
Click on the power icon on the login screen.

Hold the Shift key and select restart together.

Your system will restart, and you will be able to see the troubleshooting options.

Click on troubleshoot.

Select reset your PC.

Hit Next.

You will see your system rebooting and preparing for rest.

Remove my Files from the reset screen and select reset.
Following the ways mentioned above, you can reset your Dell laptop. If you are still not able to do that, you can ask for assistance.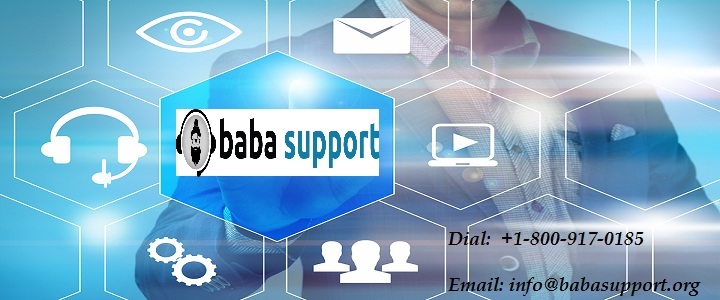 When Confused, Ask For BabaSupport Guidance:
If you are facing any trouble while factory resetting your Dell, call BabaSupport executives on the toll-free number +1-888-796-4002 . The experts will take you through the rundown one step at a time. You can also call them for other issues with your Dell laptop. The dedicated team works round the clock to help you with the most effective solutions. You also have the option of chatting with the experts online on BabaSupport live chat portal or mail your queries for an instant response.