Epson printer printing blank pages can occur due to a fault in the cartridge. And, if this is the problem, then, you will end up printing blank pages. Moreover, a printer software problem can also result in this error. If this is the error you are facing then you can go through this article. This article will provide you with the complete instructions to resolve the printing blank pages error, as well as the possible reasons behind it.
Possible Reasons for Epson Printer Printing Blank Pages
Identifying the exact reason behind this error is a little tricky. The prominent causes behind this error as found by the experts are as follows.
Improper installation of the ink cartridge

Presence of the protective sheet on the cartridge

Clogging of print heads

Absence of ink

Printer software Issue
Ways to Resolve "Epson Printer Printing Blank Pages" Issue
All these below are the ways by following which you can be able to rid off from this problem while using the Epson printer device.
Method 1: Reinstall the Cartridge Properly
A wrong installation of a cartridge can lead to the "Epson printer printing blank pages" error. If you have installed a new cartridge on your device without removing the protective sheet on it, then this can lead to this error. So, attentively installing the cartridge is very important to start your printing job without this error. The presence of a protective sheet on a new cartridge helps to save it from drying, or from any dust to enter.
At first, locate the position of the cartridge of your printer body and then open the closure and take out the cartridge. After that, check whether the protective sheet is still there and if there is, remove it. Many times it is seen that due to improper knowledge of the installation of a new cartridge, many users install the cartridge without removing the protective sheet on it. If you have already done it (removed the cartridge sheet), then check the manual which comes with your printer device to know the proper way of installation of a cartridge. Then, re-install the cartridge properly and try to print a document after it. Hopefully, this time you will get your printing document in your hand instead of a blank paper. Or else, check these methods below.
A protective sheet of a cartridge is different for different cartridge models depending upon the model of the printer you are using. In some cases, the orange/yellow colored protective tape will be removed only by pulling it. In other types, a plastic little sheet is present on the contacts and ink nozzle. Only by pulling this, the protective sheet will get removed.
Method 2: Unclog Print Heads
Lack of usage of a printer can lead to this problem. Because, if you keep your printer idle for a long period then the ink will get dry and clog the print heads on the cartridge. In most of the printer brands, there is an option in the printer's menu to clear the print heads or nozzle. The job will be done by selecting it. But it is better to perform this cleaning job manually, and for this take out the cartridge from the printer, while it is on.
Locate the print head location on your printer device. It is usually located near to the protective sheet in a new cartridge. Then, after locating the print head, clear it with the help of a cotton swab or lint-free cloth. Hope, this resolves the Epson printer printing blank pages issue.
To prevent such an issue in the future, it is recommended to use your printer device at least once every 4 days.
Method 3: Check the Ink Level
If the cartridge gets empty, then, you can get this issue. And, to check if this is the case, go to the menu of your printer and check the Ink Levels or Print Quality section. If there is no ink in your printer, then you need to fill it up or replace it, to fix this issue.
It is better to use a better quality of ink in your printer device to get a better quality of printing. Better quality ink also remains in a fluid state for a longer period. So, to avoid the clogging issue, it is highly recommended that you use better quality ink in your printer.
Method 4: Update Printer Drivers
A corrupt or outdated version of the printer drivers can restrict your printing job and result in printing blank pages issue. And so, after following the above methods if you are still stuck with this error, then update your printer drivers. Hope, this will resolve the issue. Follow the method as discussed below:
Using a browser of your choice, go to your printer manufacturer's website, and over there, search for the model of the printer you are using. Next, navigate to the download or support section and search for the drivers which support your OS version. After locating the drivers, download them. On completion of the download, install it by following the onscreen instructions. After doing this, the problem should be resolved.
Method 5: Use a Different Application Software
A glitch in the software with your printer device can result in "Epson printer printing blank pages" issue. So, if you are not being able to print your document in the current format, then try to convert it in a different format and check  if you are able to print your desired document.
For example, If the document you want to print is in Microsoft Word format, then, try to convert it in PDF and check if your printer prints it correctly.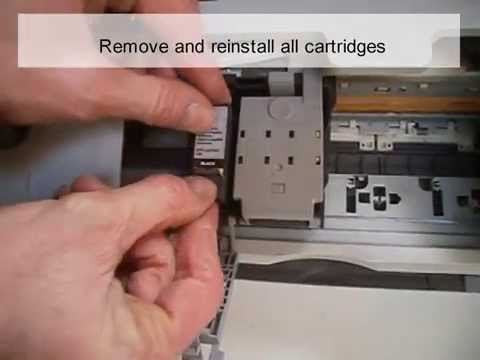 Get In Touch With Baba Support To Avail Instant Support 24×7
If you have applied all the methods and still your Epson printer printing blank pages then you can contact Baba Support. The experts of Epson printer are always ready to serve you the effective solutions at any time. You can avail the best solutions for your Epson printer problems.
You can get in touch with them via their Call Support, Chat Support, and Email Support. The customer care executives are available 24*7. To connect with tech experts whenever there's a glitch in your Epson printer dial +1-888-796-40020 and solve your issue any time.