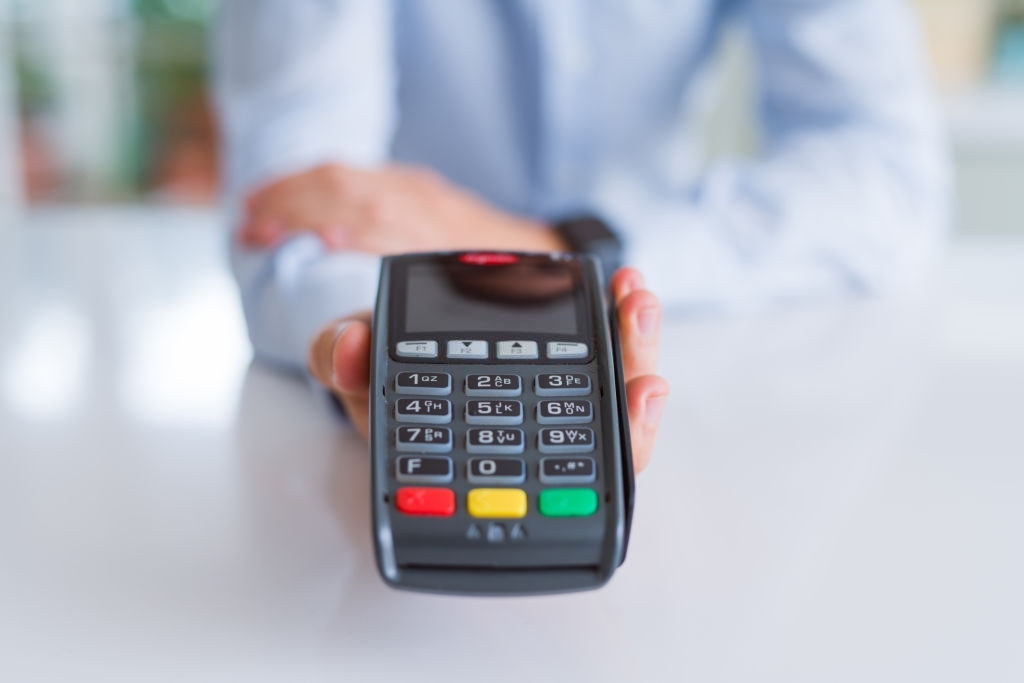 A Point of sale (POS) system is a necessity for all retail stores in this present age. It serves way more than just a payment solution but can be used to manage retail processes in their entirety. With the POS system fully incorporated into your business, you can receive payment, issue receipts, keep sales records, manage inventory, monitor profits, reward loyal customers, and monitor employees' performance. Yet POS can be used to do even more.
Therefore it is essential for all retail store owners to understand the processes involved in setting up a POS system. In this article, we will discuss all the important processes needed to set up a POS solution step by step.
Step 1: Decide What You Want and Who You Need
POS system may be simple involving only a pin pad, printer, and tablet. It might as well be complex including features like a cash drawer and barcode scanner. Some POS can only be accessed at the store while some are linked to the cloud and can be assessed on any computer that is connected to the internet.
Therefore the first step is to understand how POS works, its complexity, types, and features of each type. Then you should decide the kind of POS you want to set up for your business.
After making this decision, you also need to decide on the solution provider you want to go with. If you don't know anyone, you can easily Google POS provider near me. Compare the offers of different solution providers and then choose whoever you think is the best for you.
Step 2: Install the Hardware and Software
A standard POS system comes with many hardware. The major things you will need include the MSR and the pin pad, the receipt printer, monitor, keyboard, cash drawer, barcode scanner, and the server. It is always better to get a professional to set up the hardware and software for you. Many service providers will also offer this service. If your POS system is not complex, you can also choose to do it yourself.
Step 3: Configure Your Business Account
Once your POS is set up and is running the next thing is to configure your account. You will use your personal information to log in. After that, you must register your POS with your business name and provide other information needed.
If you want to link your POS with other applications you have it is also the right time for it. You can link your POS system with a loyalty program app for rewarding your customers or an app for monitoring your employees.
Create Accounts for Your Employees
After configuring your account, then you will need to set up user accounts for your employees. This will depend on the number of employees you have and the access levels you want to place each of them. For a standard retail store, you will need the following user's account:
Admin account
Manager's account
Supervisor's account
Cashier's Account
The admin will have permission over all the functions the software offers while the manager will have access to most of the functions. Managers will see reports of activities of other users.
However, they will not be able to alter or delete any document. The cashier will only have access to scanning products and managing payment. Supervisors will have a little more than the cashier like reversing the errors of cashiers.
Alternatively, you may create a customized user account for each of your employees and give them whatever permission you want each to have. Setting the access level is essential to prevent an employee from making a serious mistake due to negligence, unprofessionalism, or inexperience.
Upload Your Products
The major thing you want to use the POS system for is to manage sales of your products. So, uploading your product into the system is a key step. The method you will use will depend on the quantity of the products you have and the amount of information you want the system to keep.
You can upload the products manually if they are not many, but for a standard retail store, you will need software to upload the products' information. Typical software will contain the following information about your products:
Product name
Stock Keeping Unit
Product description
Product manufacturer
Product category
Quantity available
Retail price
Set up Payment Solution
Another important step is the payment solution. There are different solutions that are supported by POS. the most common payment options supported by POS include
Cash payment
Debit/credit card
Contactless payment
However, cash payment and bank card payments are the most popular. The cash drawer is usually integrated into the POS so that once cash payment is indicated the POS will instruct the drawer to open. But many societies today are going cashless and more shoppers prefer to pay with their bank cards.
Therefore you will need to integrate card payment into your POS system(source). The EVM and the magnetic stripe readers are usually together and are the most common ways of receiving payments through credit and debit cards.
You will not only set your POS to recognize bank cards, but you must also set up the processing of your funds. Some POS solutions come with fund processing, hence you only need to link it with your bank account. But in some POS, you must get a third party to process your fund.
Mobile contactless payment method is relatively new. It enables payment to be made to the POS directly from a mobile phone without any contact. With Apple Pay for iPhones and Google Pay for Android, POS can allow a customer to just take his smartphone close to the POS sensor and the payment will be approved. But the customers' card must first be linked with the payment application before such payment can be made. Some POS systems, like bar POS systems, accept contactless payments through debit and credit cards.
The Take-Away
Setting up a POS system is as complex as the complexity of the business it is meant for. For a small retail shop with only one employee, you may not need more than a pin pad and a tablet. But a big retail outlet will need more hardware and a more complex set up. However, the bulk of the job can be done by your service provider and you may only need to give your POS a name, create user's accounts for your employees, and determine their access levels.
You will also need to upload your products' information but you don't have to do this manually as there are software that can make it done faster. The most important part of your setup is your payment solution.
Your POS can be linked with a cash drawer so that it controls both electronic and cash payments. You must also link your POS with your bank account and choose how your funds will be processed. Luckily, most POS service providers also process funds.