Adobe comes in different forms to users such as Adobe Creative Cloud, Adobe PDF, Adobe reader and so on. While using these different forms of Adobe, users encounter several error codes. One of them is Adobe error code 50. This error usually occurs when the Creative Cloud Desktop app fails to update. Creative Cloud fails to update if there is some network connectivity issue. If your system fails to backup existing assets during installation then it shows this error.
Our Baba Support technical team is available 24×7 to solve any Adobe-related problems.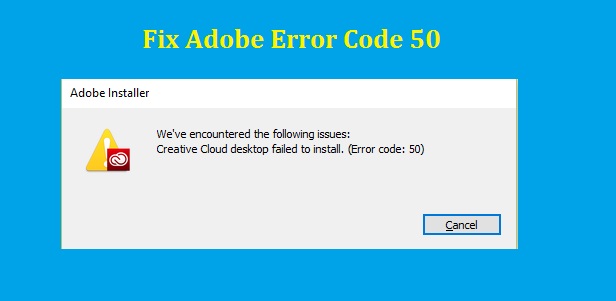 What Causes Adobe Error Code 50?
Since this error code has a connection with the network connectivity, check your network connection. If you are using a router and it does not have a proper setup network connection will not be viable. Besides, your router has a built-in hardware firewall or proxy server. These will prevent the Creative Cloud Desktop app from accessing the internet, resulting in error code 50. If your computer is having trouble in connecting to Adobe's activation server, the installation will fail.
Below are some other feasible reasons behind this error:
If your device does not have the latest version of the operating system, you can receive this error.

Again, if your software and Windows system is not up-to-date, it won't allow the installation of  Creative Cloud.

It may happen that you have succeeded in installing this app. Then either the installation is faulty or incomplete.

If an incompatibility exists between the operating system and the present version of your Windows then Adobe error code 50  will occur.

An older version of the driver for your system is yet another major cause.
Ways To Recover From Adobe Error Code 50
Our Baba Support forum will provide you with the ways to remove this error code from your device. Therefore, if your device is suffering from this error, request a service from our forum.
Below are some instant ways through which you can fix your issue. Before applying any of them make sure that your PC has the latest version of the software, and your Operating system, in this case, must also be an updated one.
You can download and run the Creative Cloud Cleaner to uninstall the installed Creative Cloud desktop app. After completing the uninstallation process reboot your computer and reinstall that app.

Download the Creative Cloud Application and run your PC in safe mode. This application will automatically update itself in safe mode. But if it fails to update then you need some external assistance to troubleshoot your this issue.

Firewalls and proxies can forbid your router from accessing the internet. The configuration of hardware firewalls and proxies can be a remedy in this aspect.
Stay In Touch With Baba Support For Availing Effective Solutions | Call Us Now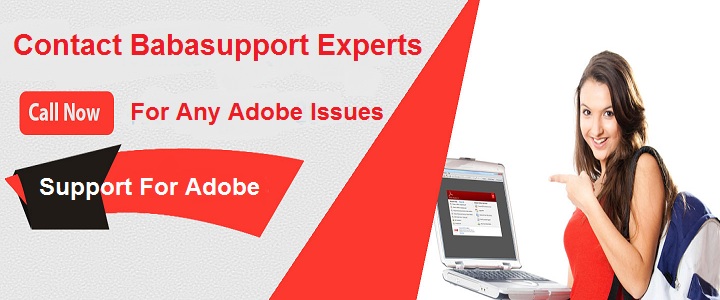 Our forum is continuously receiving requests from customers to solve their problem with Adobe error code 50. Our technicians have already solved many such issues and are yet providing solutions to others. You would surely be addressed with an immediate solution to your problem by calling us at +1-888-796-4002 or emailing us at [email protected]. Chat with our experts any time in 24×7 for a rapid response. Our live chat portal is an ideal alternative for connecting with us.